Links Worth Visiting
All links open in a new window.
---


Dönberg Electronics
Importers and distributors of electronic components and equipment.
---


Cell Phone Accessories
Retailer and distributor of factory-direct cellular phone accessories.
---


TV Remote
Replacements for most makes and models of remote controls available.
---


TRANSLATUM.GR
The Greek translation vortal.
---

asxetos.gr
Because knowledge is the answer to fear... "asxetos" ("clueless") has the skills to pay the bills!
(Greek Site)
---


CodeBrain.com
Free Java, JavaScript and Perl.
---

CGIHUB
Perl script installation and customization. Free Perl scripts.
---


Free E-Mail Forms
Do you receive a lot of unsolicited e-mail messages? Do you have your e-mail address posted on your Web Pages? Do you post your e-mail address on Usenet? If the answer to any question is "Yes", we can help you keep your e-mail address private and still make it available to people.
---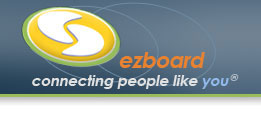 ezboard
The Internet's center for free, easy, and customizable message boards. You can create your own ezboard community right now! You can even seamlessly integrate your community with any web page. It's fast, free, and easy!
---

The Free Site
Welcome to The Free Site. Home of the Web's best freebies.
---


Freebyte
Your guide to free stuff on the Web.
---
Gibson Research Corporation
Gibson Research Corporation, a California Corporation, is a recognized leading developer of personal computer software, and significant ongoing contributor to the personal computer industry.


SpinRite
The miraculous hard and floppy disk data recovery and maintenance program.


Shields UP!
Internet connection security for Windows users.


ChromaZone
Windows screen saver construction set! FREE!


TIP
FREE software to test your Iomega Zip & Jaz.


Sub-Pixel
Font rendering technology.
---


MailWasher
The easiest way to check and manage your e-mails before you download them.
---


Popup Manager
Great design, perfect user controls - exactly what's needed and nothing that's not. Recommended to everyone!!!
---


Thesaurus Linguae Graecae
TLG has already collected and digitized most literary texts written in Greek from Homer to the fall of Byzantium in AD 1453. Its goal is to create a comprehensive digital library of Greek literature from antiquity to the present era.
---


Perseus Project: An Evolving Digital Library.
Our traditional focus has been the ancient Greek world, although we are adding materials on ancient Rome and the English Renaissance.
---


OANDA, The Currency Site.
The most advanced and comprehensive provider of currency and foreign exchange services on the Web.
---


comfm
Live Radio, Live TV, Webcams.